FULLY TAILORED SOLUTIONS
Services That Address Your Specific Custom Packaging and Crating Needs
No matter how many times we've handled a particular type of item, your project is unique because it's your item and your requirements. That's why we provide customized packaging, crating, and shipping solutions.
No Shortcuts
In some instances, a generic crate with a little extra padding would surely work just fine. But taking shortcuts is not the Craters & Freighters way.
We go to whatever lengths are required to ensure your items are properly protected. Often that means a custom-built crate or unique packaging solution, but to us it's all in a day's work.
Our customers count on our unwavering attention to detail, and that's what we deliver in every engagement.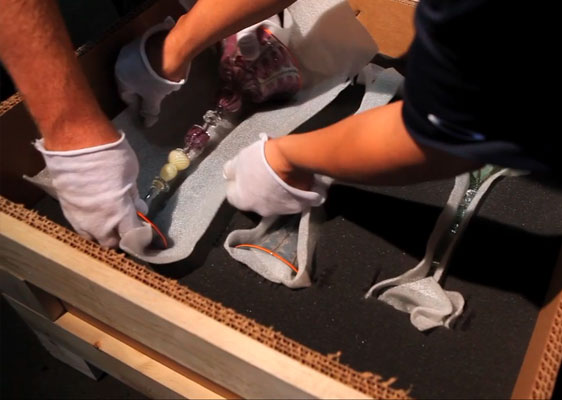 Get a no-obligation cost estimate.
With over 65 brick-and-mortar locations across the country leveraging the best technology to provide worldwide support and logistics, Craters & Freighters has become a national powerhouse with local accountability.
Tell us about your packaging, crating, and or shipping requirements, and we'll reply promptly with a figure you can use in your planning.