Full Range of Logistics Services
Craters & Freighters Provides Complete Global Shipping Services
From U.S. domestic shipping to international shipping, we move your valuable items from anywhere to anywhere. In doing so, we handle every detail so you can confidently turn your attention to other tasks on your list.
Shipping Service Options
There are many ways to get your items to their final destination. Our shipping experts work with you to find the right approach. This includes how the shipment is prepared, what mode of transportation is used, and the timing of pickup and delivery.
We don't believe in a "templated" approach to shipping. Our teams approach each project as unique and develop creative solutions tailored to your specific needs.
In every engagement, our goal is to get the items we've been entrusted with to their destination safely and cost-effectively.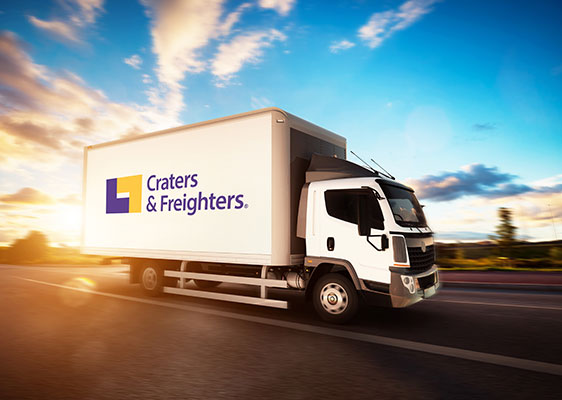 We Ship Anything & Everything
Other packaging and shipping providers are selective about the projects they'll take on. Our team thrives in difficult situations and is always eager tackle the most complex challenges. If your item is large, heavy, oddly shaped, sensitive, or fragile, we can craft a solution that gets it where it needs to go efficiently and undamaged.
Get a no-obligation cost estimate.
Tell us about your requirements and we'll reply promptly with a figure you can use in your planning.