We'll Take It from Here
Whether you're running a business or overseeing military operations, you've got many tasks that demand your attention. We take the lead on your packaging and shipping projects so you can confidently cross those items off your list.
Our team handles every detail, from ensuring that your items are securely packed, to coordinating logistics and completing all necessary documentation for hazardous material shipments.
We even provide cargo insurance through our insurance company. This coverage gives you added protection and welcome peace of mind.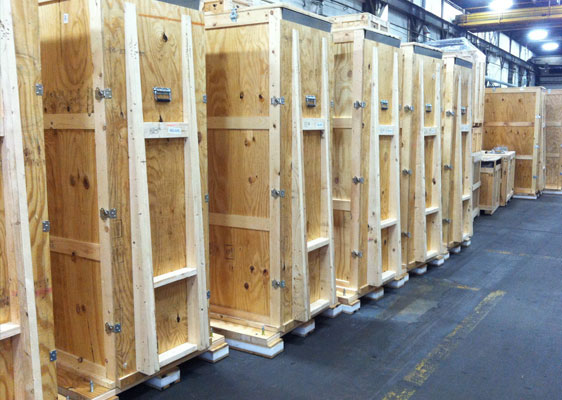 Across the Country or Around the World
Wherever your pickup and delivery points are, our vast network of Craters & Freighters offices and industry connections gives us truly global reach. This helps ensure that your shipments get where they need to go without delay.
Get a no-obligation cost estimate.
With over 65 brick-and-mortar locations across the country leveraging the best technology to provide worldwide support and logistics, Craters & Freighters has become a national powerhouse with local accountability.
Tell us about your packaging, crating, and or shipping requirements, and we'll reply promptly with a figure you can use in your planning.